Derby
I am a pretty, 28yrs old, slim, white, English and with 2 years experience The Head of the House of Z which, with a little luck, will have a dungeon/playspace venue for Friday and/or Saturday night club events in 2020
Sessions from 10 am daily, Domestic and Tradesmen discounts available.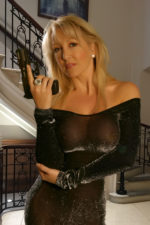 Deviant abuser of men. Professional Mistress in Nottingham. I speak softly but carry a big stick.if you are after the and tease best you look elsewhere
Offering individually tailored sessions, as one of the most experienced and established professional BDSM artistes in the UK, Mistress Emerald enjoys many types of play and is equally adept at introducing the nervous newbie as dealing with the most hardened masochist. Unhurried and with a sense of humour too!