Description
Welcome to my circle of hell. As a succubus of sorts, I infect your thoughts and draw you to me, where you will seek my attention with your complete and utter submission. I take pleasure in not only seeing you squirm beneath the enforcement of my dominance, but also in exploring the most depraved parts of your mind. Your reason for existing is to contribute yourself and your services to me in order to improve the quality of my life. I'm all-consuming.
Description
Now based in Bristol, I am a Premier Italian Mistress. The elegance, sophistication and beauty of My native Italy is reflected in My angelic beauty. My sinful nature will have You worshipping Me devoutly: head bowed, at My feet. You will succumb to My real, high classed, strict and sadistic whims. I will have you crawl obediently into My fully equipped dungeon. I also tour, both in the UK and abroad, to give all you other creatures an opportunity to submit and worship, to show your respect to a Lady of My standing and beauty.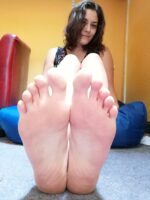 Description
Hello, I'm Goddess Soria,

I am a pro Domme, Disciplinarian and Headmistress. I specialise in spanking, caning, general impact play, CP and role play, however I am versatile and multifaceted, indulging in many other fetishes.
I create high end, bespoke films for private clients and create my own clips for sale as well as appearing on others clips. I take sessions locally and internationally.

* Impact play: hand spanking, floggers, hair brush, belt, tawses', leather straps, canes, single tail whips etc.
* Ball busting: kicking, kneeling, trampling
* Foot, leg and shoe worship
* Role play
* Humiliation