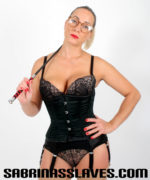 Description
Do you dream about being dominated ? But have never found a someone who can fully act out your fantasy how you want it. Or maybe you have visited professional dom's before and found the whole service was not as you had hoped. Well I offer a range of services to submissive men. In a safe and unhurried and friendly, discreet atmosphere.
I offer a whole range of domination from stockings worship to punishment and every thing else in between.
You chose what you would like and we will try and turn your fantasies into reality. Maybe you want to be feminized and made to suck a straight mans cock? Maybe while I spit roasts you with my strap on? Maybe you you want to be cleaning or restrained or even under the bed while the bull fuck's his wife? Or is being whipped or punished what you yearn for?
I can accommodate at our fully equipped dungeon near Gatwick Airport. We have a huge range of toys and uniforms and clothes and can fulfill many submissive men's and women's fantasies in a safe environment. We are easy and very quick to get to from both Brighton or Clapham Junction (or any London station)
These are some of the services I offer. It probably isn't all the services we offer but a range that we can adapt for you. You choose what services you would like in a meet and how you would like them and we will make your meet action packed with what you most crave.