restraint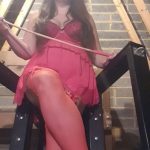 Description:
London Westminster Dominatrix Spanking BDSM
I am Miss M, a very discreet mature curvy/bbw Czech Mistress based in London Westminster, looking for those who need punishing.
Sessions are usually held in my little playroom. I can also do outcalls, different rates apply.
I see mostly men but I am very open to couples where the lady is dominant and she is interested in a double Domme session with her submissive.
If you have a fetish which is not listed, I am happy to consider it, contact me and ask.
Description:
Hi there, I'm mistress Miranda, a highly experienced, slim, mature American mistress in my mid-40s, with a discrete boudoir in Earl's Court, central London, just two minutes from the tube station, and I adore mental, physical and emotional role-play with willing submissives, from first-timers to vintage transgressives… I'm easy to please – as long as you're polite and obedient, two conditions which are NOT negotiable; I don't tolerate rudeness or disrespect, ever! But if you're genuine, however, just ring me on 07378325496 from !pm until late seven days, and I'm happy to see you at a time and length of session of your choice, but I INSIST on at least one hour's notice as a matter of courtesy. Oh, please don't call me with a withheld number or send me texts – I simply WON"T respond to either, I much prefer TALKING in the first instance, which often cretes a magical rapport from the get-go! So why wait? I'm the supreme mistress of delicious degradation, so ring and make your sweetest, secret fantasies real ASAP! You know it makes sense! Mistress Miranda, 07378325496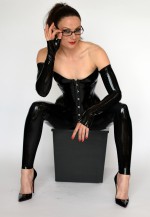 Description:
Starting My journey more than 10 years ago, I have experienced first hand from a highly skilled Mistress levels of submission and adversity that I want My slaves to endure. I have a very good understanding of the deep dark places I want to take your mind and body to. After enticing you to serve Me with My womanly prowess and charm I will affect you in ways you have not experienced. My beautiful brown eyes and dark brown tresses will be the last thing on your mind when you go to sleep and the first thing on your mind when you wake in the morning. Once you are lucky enough to present yourself to Me, you will gift Me with true submission when you hand over total control of your body, boundaries and limits.
Mistress Krush
Creatively twisted.