Sussex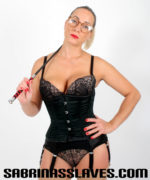 Description:
Do you dream about being dominated ? But have never found a someone who can fully act out your fantasy how you want it. Or maybe you have visited professional dom's before and found the whole service was not as you had hoped. Well I offer a range of services to submissive men. In a safe and unhurried and friendly, discreet atmosphere.
I offer a whole range of domination from stockings worship to punishment and every thing else in between.
You chose what you would like and we will try and turn your fantasies into reality. Maybe you want to be feminized and made to suck a straight mans cock? Maybe while I spit roasts you with my strap on? Maybe you you want to be cleaning or restrained or even under the bed while the bull fuck's his wife? Or is being whipped or punished what you yearn for?
I can accommodate at our fully equipped dungeon near Gatwick Airport. We have a huge range of toys and uniforms and clothes and can fulfill many submissive men's and women's fantasies in a safe environment. We are easy and very quick to get to from both Brighton or Clapham Junction (or any London station)
These are some of the services I offer. It probably isn't all the services we offer but a range that we can adapt for you. You choose what services you would like in a meet and how you would like them and we will make your meet action packed with what you most crave.
Description:
Miss Amanda is a stunning natural disciplinarian. She practises all aspects of discipline and corporal punishment, and specialises in the birch. She caters for Junior boys who just need a hand spanking, Senior boys to judicial punishment scenarios. She has a wide range of punishment instruments which includes a caning bench and a whipping stool and, of course, over her stockinged knee.
Miss Amanda specialises in all aspects of Domination, Humiliation, Discipline, Erotic Fantasies, strap-on play and all things that are different and unusual.
Description:
Alluringly raw Pro-Domme. Gorgeous Alpha Goddess with a delightfully evil mind wrapped in a flawless feline body and the sweetest smile ever.
Young, beautiful, brutal.
I am a fierce Mediterranean Goddess who loves mixing painful torments with erotic tease and indulging in bizarre, excessive fetishes.
Mesmerizing and charming, I have the intrepidness of an amazon and the look of a retro diva.
Demanding and insatiable, playful, utterly erotic and evilly creative, I describe myself as the unexpected combination between an illuminated despot and an imperious lioness.
My body was made to tempt and subjugate the weak. I have a flawless ballerina figure with perfect champagne coupe breasts and a truly epic derriere. My skin is as fair as porcelain, scattered with thousands of freckles and moles. My dark hair are flowing and glossy, my lips pulpy and tempting. My big, bewitching eyes will have you in a trance before you even realise.
I enjoy playing with any sort of devices, restrictions and passionate about discovering your kinkiest desires, dirtiest needs and your hidden, perverted submissive side. I invest all my passion and skills in molding slaves into instruments for my entertainment and enjoyment.
Get teased, tortured and humiliated on cam, or book an unforgettable real time session..if you think you are brave enough to handle it.
The skin color, ethnicity, faith, nationality, background of my subs are completely indifferent to me, as long as they are genuinely submissive and able to keep me entertain and spoiled as I deserve.
I am genuinely bisexual and curious towards whoever lives their sexuality on the edge of morality and social acceptability.
Beginners welcome …at their own risk.